Published on Tuesday, 06 July 2010 12:51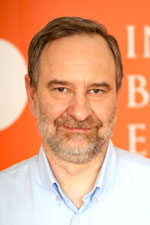 The leader of the School Effectiveness Research Unit. Roman is an Educator and University of Warsaw graduate. His primary areas of research interest are social inequalities in education and evaluation of educational institutions. He is participating in the national team for international education research, including the Progress in International Reading Literacy Study 2011, IEA and the International Civic and Citizenship Education Study 2009.
He is the coordinator of the Research on the Development of Methodology for Estimating the Educational Value Added Indicator project (2007 – 2013) aimed at developing the national examination system.
.