Published on Wednesday, 23 June 2010 20:58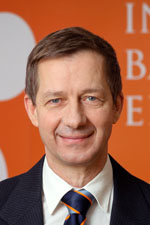 The director of The Educational Research Institute and the project leader. He graduated in sociology from the Institute of Sociology of the University of Warsaw (1984). Prior to these studies, he graduated from the Warsaw University of Technology, Department of Precision Mechanics (1977) and started his research work in the Warsaw Institute of Aviation (1980-1984). In 1984 he started working in the Institute of Philosophy and Sociology at the Polish Academy of Sciences (PAN).
After receiving a doctoral degree in 1992, he was awarded an individual studies programme as a scholarship holder of the Kościuszko Foundation at Cornell and Harvard Universities (the Centre for European Studies, Department of Government). In 2005 he earned a postdoctoral degree in Humanities, at the same time leading the Unit of the Sociology of Politics and Economics at the Polish Academy of Sciences (PAN).
In 1999 he became the coordinator for the Polish research section of PISA (the Programme for International Student Assessment). In 2005 he founded a Research Group on Cross-Disciplinary Education Studies (PAN), within which, in August 2007, he brought together a group of experts who went on to develop provisions for the new core curriculum. In 2008 he took part in the work on the new core curriculum with the Ministry of Education.
.