Published on Monday, 09 June 2014 13:46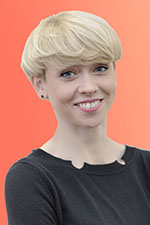 Leader of the Teacher Research Unit, she holds PhD in Sociology. Graduate of inter-disciplinary doctoral studies at the The Robert B. Zajonc Institute for Social Studies at the University of Warsaw, Assistant Professor at the Faculty of Applied Social Sciences at the Academy of Special Education in Warsaw. Author of publications on the education system.

Her research interests are focused on the sociology of education, especially teachers, the system of higher education, doctoral studies, scientific careers, international mobility of students and researchers and the sociology of gender.
.